The concepts of green business and green tech startups in particular are not new in the US and especially Europe yet relatively nascent in Asian countries. Despite that disparity in current status quo, the awareness and consciousness of individuals and organizations about climate change and other environmental issues are growing globally, implying that eco-friendly technologies and business models would be a promising land that Asian startups and entrepreneurs should prepare to tap into.
This article will walk you through interesting insights into this emerging vertical.
Let's get started!
1.
What

is green tech?
Definition of green tech
GREEN TECH (abbreviation of green technology) is an umbrella term that represents the category of technologies that serve the ultimate goal of reducing or reversing negative human impacts on the natural environment. The term green tech is often used interchangeably with "clean tech" or "environmental technology".
Green Tech encompasses a wide range of scientific disciplines, including energy, atmospheric science, agriculture, material science, and hydrology.
Climate change, carbon neutrality, the depletion of natural resources and sustainable development are among the main themes that green tech is currently concerned with.
Main categories of prevalent green tech approaches
We can often classify different trends and major approaches of green tech companies and applications into these categories:
Energy Efficiency:

Sciences and technologies that are applied to facilitate saving power at household level and in industrial workflows

Energy distribution and storage:

Technologies that boost the performance of processing and storing energy from power systems before converting back to electricity that is ready to use.

Transportation:

Innovations that help reducing or cutting gas emissions from transportation activities, ultimately contribute to decrease pollution rates. Green transport significantly relies on renewable energy sources such as wind and solar energy, hydroelectric, and biomass, among others.

Information and communication Technologies (ICT):

This category stands for a set of initiatives that organizations undertake in order to reduce carbon emissions and their carbon footprint produced by their ICT systems. This type often includes dealing with people, processes, and technologies related to the environment. The ultimate goal is to use computing resources efficiently and effectively with minimal or no impact on the environment.
Agriculture and Food: Enables climate-smart agriculture and food services. Green technology needs in agricultures fall in these subcategories: energy, water, farming techniques, plant breeding, and forestry. The goal of this concept is to use optimal technologies in order to increase productivity, improve resilience, reduce greenhouse gas emissions, reduce vulnerability to climate change and guarantee more regular access to safe, nutritious food in sufficient quantities.

Chemicals and Advanced materials:

Focuses on technological know-hows that help reducing the the use of hazardous assets in chemical merchandise or materials.
2.
Why

does green tech matter?
An
urgent

call from the planet

It's no secret that humans' industrialization and consumerism have been causing alarming pollutions of air, soil, water, putting natural resources and many species on edge.

Remarkably, food waste and fast fashion make up a large source of greenhouse gas (GHG) emissions to our atmosphere. Precisely, fashion production makes up 10% of humanity's carbon emissions and is responsible for 20% of total industrial water pollution worldwide. In addition, an estimated one-third of all the food produced in the world goes to waste, which could be enough to feed every undernourished person on the planet. Also, about 6%-8% of all human-caused GHG emissions could be reduced if we stop wasting food.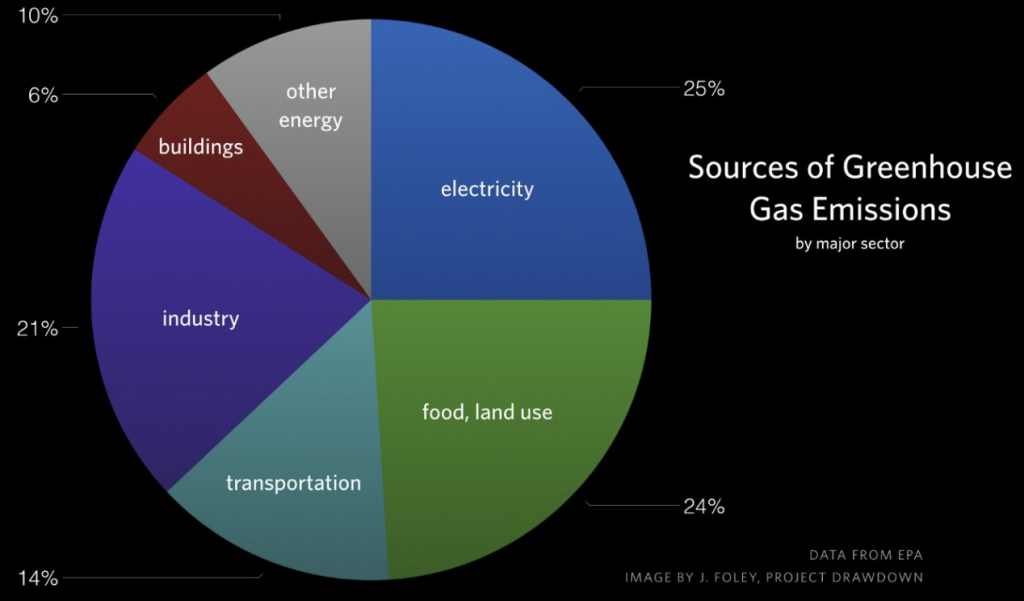 The fact that a lot of people have experienced natural disaster and extreme weather conditions due to humans' long established capitalism calls for initiatives from individuals and organizations. In such context, green technology appears to be one of the most promising approaches.
New market
opportunities
Globally, the market size for green technology and green business as a whole was valued at $8.79 billion in 2019, and is projected to reach $48.36 billion by 2027, growing at a compounded annual growth rate (CAGR) of 24.3% from 2020 to 2027. This would mean more potential for entrepreneurs and startups who are conscious about the environment-related issues and wish to contribute to tackling them. The increasing eco-consciousness represents opportunities to pursue both environmental and economic goals without necessitating a trade-off in the pursuit of one for another.
Similar to the global trend and potential of green technology, Asia Pacific would exhibit a CAGR of 25.6% during 2020-2027, which is probably the highest growth rate comparing to other regions.
For ASEAN market in particular, a promising signal is that the Asian Development Bank also invested $20M into clean technology venture firms in Southeast Asia in 2011 with the ultimate goal of boosting the green development in the region. Additionally, to improve the renewable energy capacity and revive the pandemic-hit economies, ASEAN governments have laid out an aspirational five-year sustainability plan under the second phase of ASEAN Plan of Action for Energy Cooperation (APAEC) (2021-2025). Under this, ASEAN energy ministers agreed to set a target of 23% share of renewable energy in total primary energy supply in the region and 35% in ASEAN installed power capacity by 2025.
All in all, these figures imply large opportunities for startups, or companies to grow and thrive on green tech and green business in general.
Next, let's delve deeper into different innovative green tech ideas by category that have been developed and achieved certain success in the market.
3.
Innovative green tech ideas

out there and implications for Asian startups
Agriculture and Food
Too Good To Go
Too Good To Go is a free smartphone app that help stores and restaurants sell their surplus food through our free smartphone app. When browsing through the app, customers can choose a restaurant or store, order a "magic bag" of surplus goods at a reduced price, then collect it from the store during a pre-set collection window. Since its release in 2016, Too Good To go has created a solid user-base of 7.1 million users, helped saving 99.2 million meals all over the world, and attracted 1200 "waste warriors" fighting food waste together across 17 countries.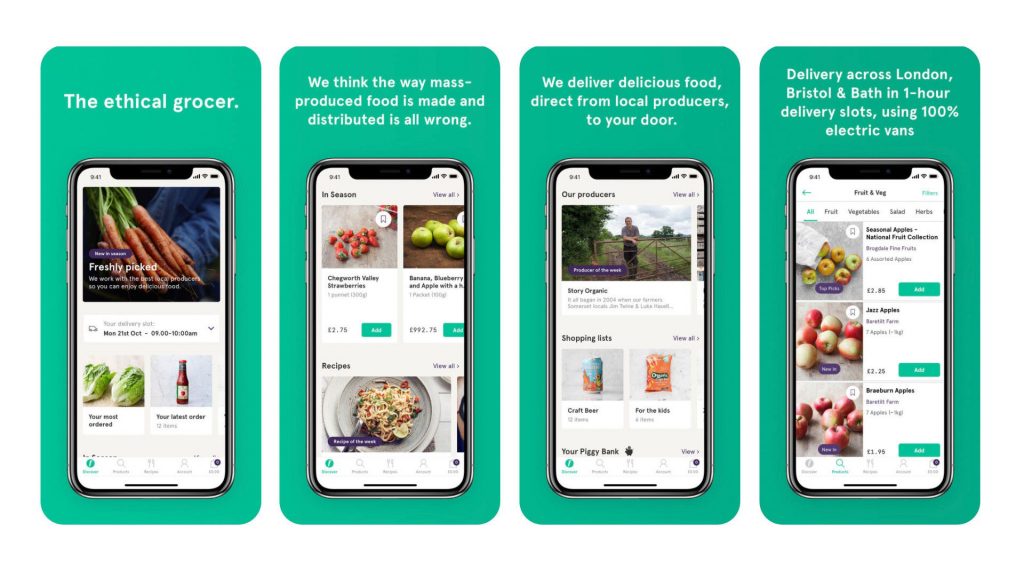 This idea could be absolutely compatible to apply in Southeast Asian countries, given that more than 50% of the total waste in the region is food waste. Besides, consumers' awareness of the issue is getting better, especially within Millennials and Gen Z.
Information & Communication Technology

We're thrilled to hear what you think about the topic as well as your green tech startup ideas.
Get in touch with us at [email protected]!